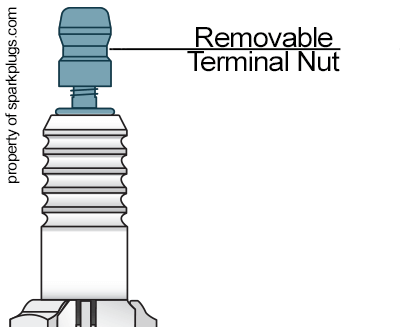 Spark plugs used for both terminal nut and threaded stud connection types may come with a removable terminal nut. In this case the plug is manufactured with a threaded terminal stud, then a screw-on terminal nut is added to the plug or package. This allows the plug to be used with either connection type.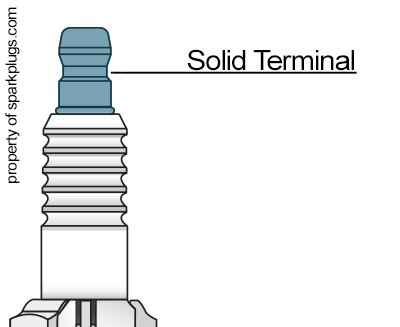 Plugs with a solid terminal nut can only be used with the larger, snap-on connector type. The terminal is part of the plugs design and cannot be removed. Most automobiles utilize this type of connection system.
In cases of high vibration, a removable terminal nut may become loose and create an insecure electrical connection. Therefore if a terminal nut is used on marine, ATV, or similar applications, a plug featuring a solid terminal is preferable, if available.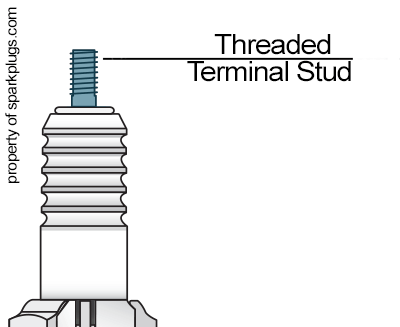 Plugs with a threaded terminal stud can only be used with plug caps or wires designed to snap over the smaller threaded stud, though terminal nuts can be purchased separately and added to the plug.
The use of terminal studs as a connection type is most common in motorcycle and power sports applications.