How Long Do NGK Iridium Plugs Last?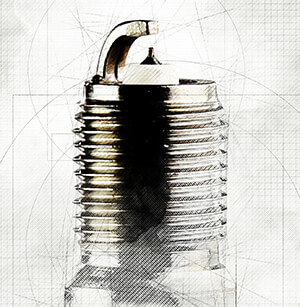 NGK Iridium IX has an iridium center electrode, however the ground electrode is a traditional nickel construction. Therefore, the ground electrode will wear out first. NGK gives them a life expectancy of 40-50k miles. But they have to temper their projections as driving conditions and motor modifications differ.  Typically we have found you can expect 60,000 to 80,000 miles on an unaltered motor.
NGK Laser Iridium Spark Plugs have iridium center and a platinum ground electrodes. If installed in a regular engine, they would likely last longer than most people keep their car (barring any motor problems that can cause premature plug death). All Laser Iridium plugs are an OEM design, made for a specific engine. Some feature a special resistor or electrode design, depending on the OE requirements. In their OE application, NGK's Laser Iridium plugs typically last 80-100k miles.